A shared venture of Raincoast Conservation and Strongheart Productions, Reflections is a 22-minute short documentary chronicling the Art for an Oil-Free Coast project. It shares the story of a group of artists who travel into a stunning and remote landscape, weaving together their work and emotional response to a people and a region at risk. The film premiered to rave reviews at the Vancouver International Film Festival in October 2012 and has since been shown at many locations across Canada.
Studio X Labs provided sound design, dialogue and theatrical mix for this 22-minute documentary. Here is a 4-minute excerpt from the film.
As part of the project, a 160-page book highlights the art pieces from 50 Canadian and First Nation artists like Robert Bateman, Robert Davidson, Craig Benson, Carol Evans, Lissa Calvert and Roy Henry Vickers. The art is featured with writings from esteemed Canadian scientists such as David Suzuki, Wade Davis and Paul Paquet.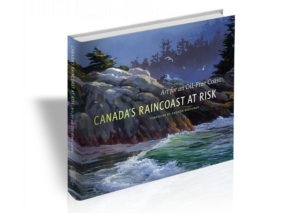 All works are grouped into one of nine chapters that cover the region, the people, sea birds, land mammals, marine mammals, forests, estuaries, salmon, and the underwater marine life of Canada's raincoast, including the Queen Charlotte Basin and the Great Bear Rainforest.
Here is the trailer for the film.