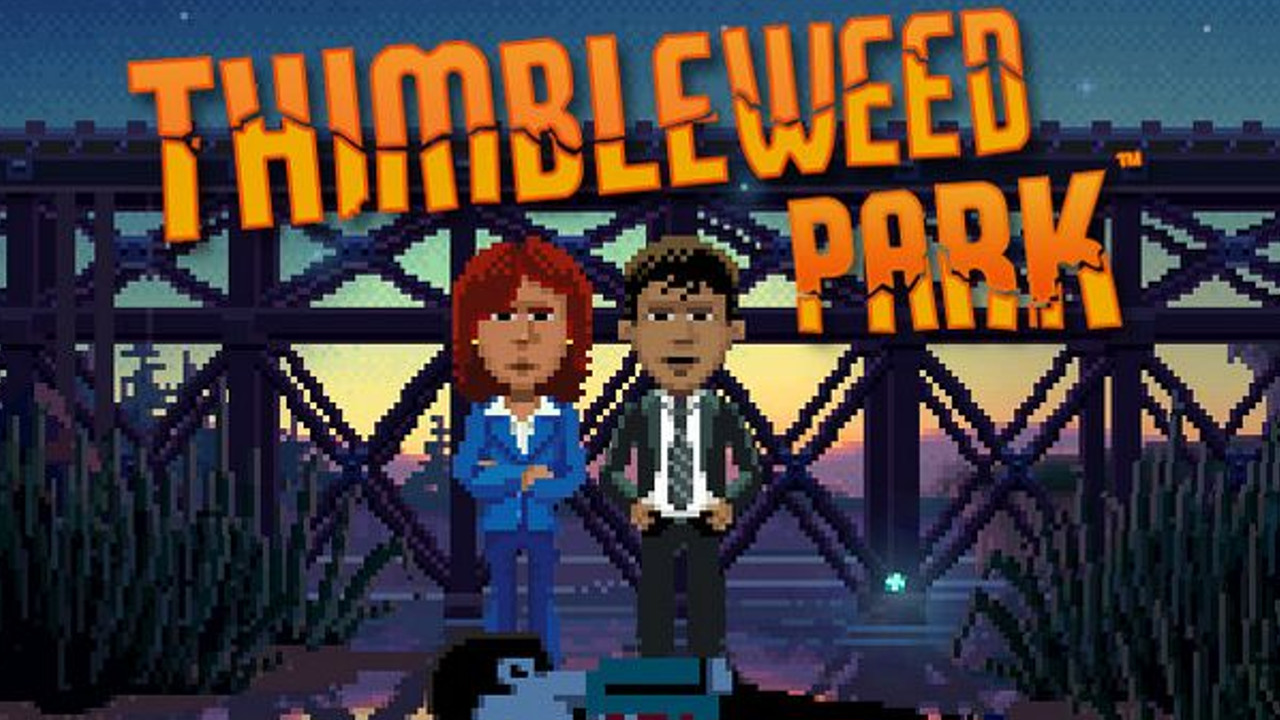 Thimbleweed Park is a point-and-click adventure game developed by Ron Gilbert and Gary Winnick for Linux, Microsoft Windows, OS X, iOS, Xbox One and Android. A PlayStation 4 version is planned 3 months after its launch. The game is a spiritual successor to Gilbert and Winnick's previous games Maniac Mansion (1987) and The Secret of Monkey Island (1990), and is designed to be similar to graphic adventure games released in that time period, both visually and gameplay-wise.
The speech for the game was recorded at Studio X Labs during the month of December 2016 with the editing finishing up by mid-January. There were 21 actors and 12,000 lines of dialogue to be recorded and edited.
So far the Metacritic rating is 86% from 36 published reviews.
http://www.metacritic.com/game/pc/thimbleweed-park
Here are some of the reviews:
PC World 90%:
"It's one of the most creative point-and-clicks I've played in years, despite the fact it's emulating adventure games you played 20-odd years ago."
http://www.pcworld.com/article/3186547/gaming/thimbleweed-park-review-an-incredible-homage-to-point-and-click-lucasarts-adventures.html
Destructoid 90%:
"It was a rare pleasure to get to play a game like this again. I had a blast exploring Thimbleweed Park"
https://www.destructoid.com/review-thimbleweed-park-428010.phtml
Dark Station 100%:
"Thimbleweed Park is one of those extremely rare occasions when all the expectations are not only met but surpassed. Thimbleweed Park is not an homage, tribute or even a retro game. It's the real deal"
http://www.darkstation.com/reviews/thimbleweed-park-review
PCGamer 84%:
"A cast of weird, colourful characters, witty dialogue, and a compelling central mystery kept me interested all the way through."
http://www.pcgamer.com/thimbleweed-park-review/
Polygon 80%:
"It's a game that exists somewhere between 1987 and 2017, and for someone with a love of the genre, it feels like coming home."
http://www.polygon.com/2017/3/30/14951566/thimbleweed-park-review-ron-gilbert-windows-pc-steam-xbox-one-play-anywhere
ACG Review: